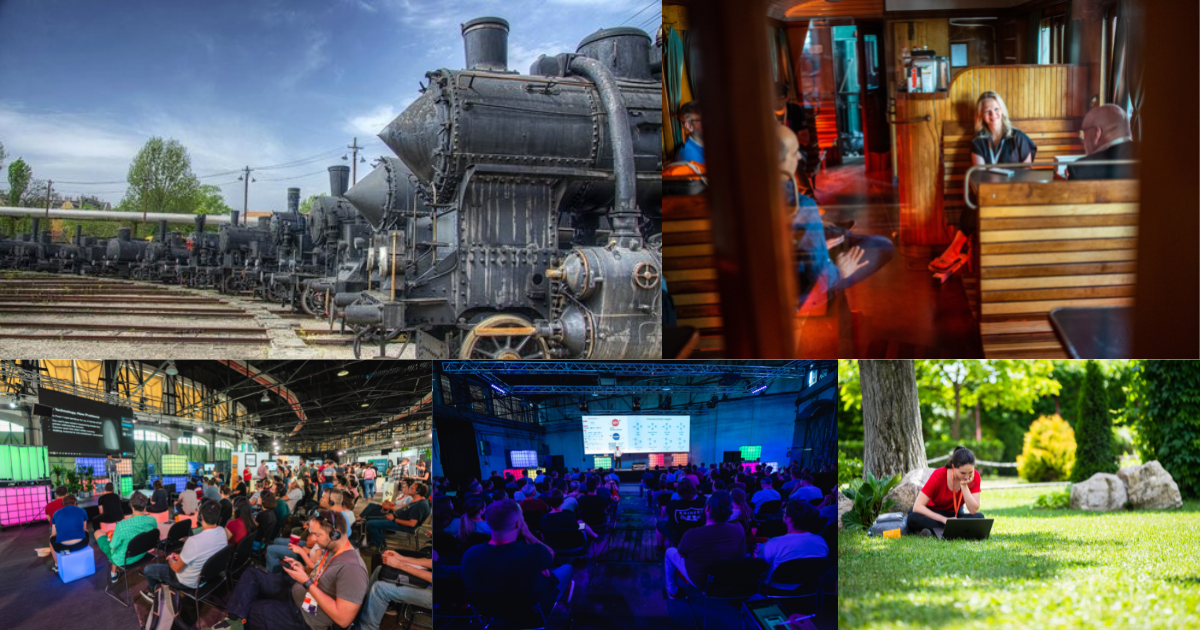 Venue
The Magyar Vasúttörténeti Park (Hungarian Railway History Park) is Europe's first interactive railway museum located at a railway station and workshop of the Hungarian State Railways. There are over a hundred vintage trains, locomotives, cars and other types of railroad equipment on display, including a steam engine built in 1877, a railcar from the 1930's and a dining car built in 1912 for the famous Orient Express.
HOW TO TRAVEL TO AND FROM THE VENUE?
🚂 Coming by train?
Look for the Craft beach flags to find the train. You can buy train tickets at Nyugati Railway Station from the yellow ticket booths or online from the official site of MÁV. If you already have a BKK pass (public transportation pass), you do not need a separate ticket for the public train (only passes though, since BKK tickets are not valid on trains).
Public trains departing to Esztergom (train number G72 and Z72) will have a stop at our venue ('Vasútmúzeum' station). The journey takes about 9 minutes. See the departure times below!
🚌 Hopping on the free conference bus?
Leaving the conference in the evening? Come to the parking lot for a free bus ride. The journey takes about 15 minutes from the venue to Gyöngyösi utca (M3 underground station), see the departure times below.
🚗 Driving here on your own?
No worries, parking is free in the museum's parking lot.
Important information!
If you're coming by car, please be mindful not to obstruct the path of other vehicles arriving at or departing from the venue, allowing them to do so freely.
🚲 Arriving by bike?
You have the possibility to place your bike safely at the venue so feel free to come by bike.
🚕 Want to take a taxi instead?
Call 6x6 Taxi at +36 1 666 66 66 or find them at the front gate marked on the map on evenings. You can find the timetable of the train and bus below, feel free to download the picture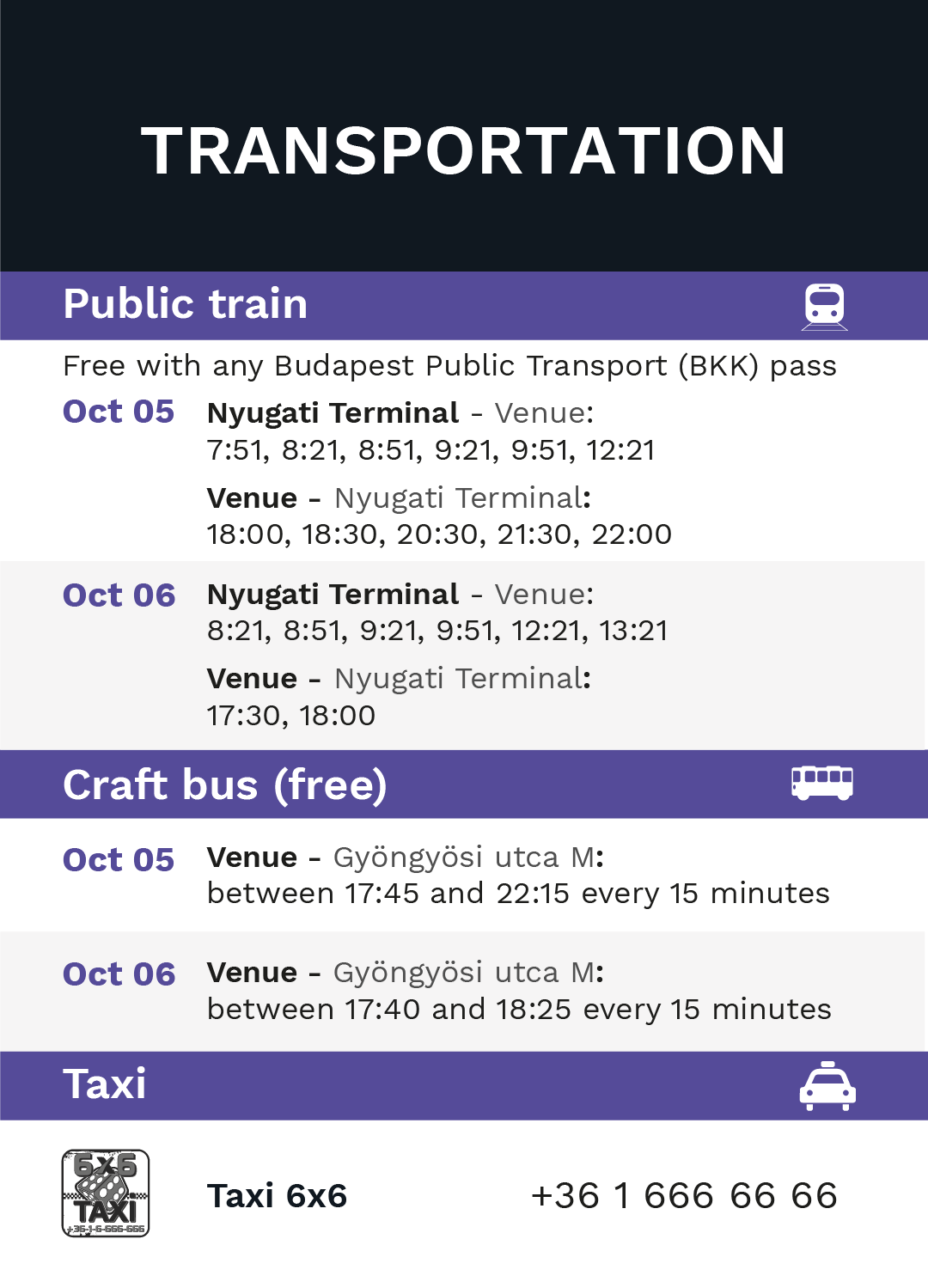 indoor area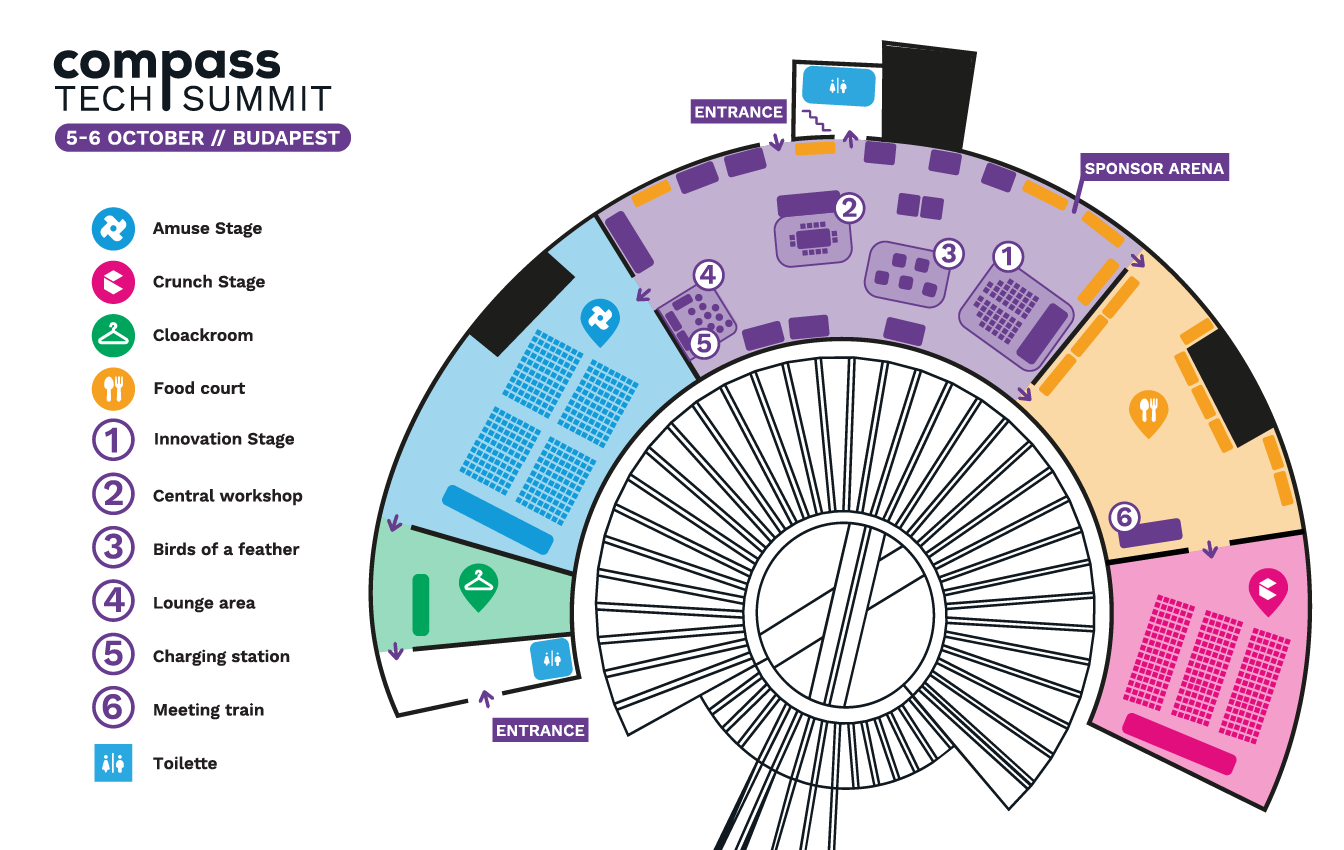 outdoor area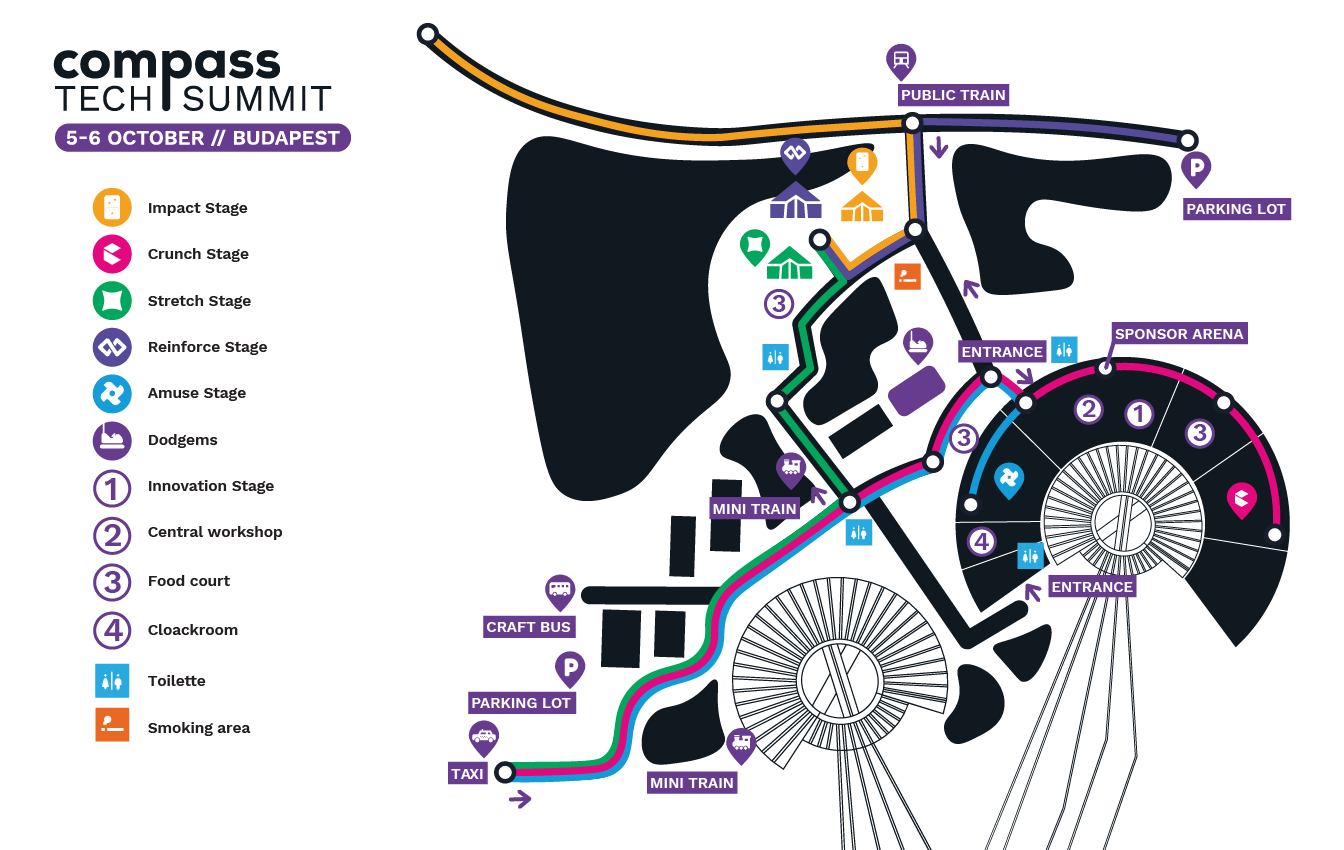 Hungarian Railway Museum on the map
Budapest is closer than you think
It's only a short flight away..